Meet our new logistics specialist, Roy Longva!
With 20 years of experience from the logistics industry, he is a perfect match for our team and customers.
Broad logistics competence
In early March, we had the pleasure of welcoming our new Key Account Manager Logistics, Roy Longva, to Maritech.
Roy has broad experience from operational management at Kuehne + Nagel, logistics management at Varier Furniture, and his former role as COO at Easy2You Technology. Living in Ålesund, Norway with his three kids, Longva now combines working from home and the Maritech offices in Molde and Åndalsnes.
After working in a fish factory early in his career, he thought his next move would be as a ship broker. Instead, he found himself working in logistics, where the excitement of operations development and innovation quickly became his passion.
Positive and olution-oriented
Roy describes himself as a positive and solution-oriented guy, who always sees the glass as half-full.
"With my operational background, I am used to turning challenges into something positive, and that is also a skill that I hope will bring business into Maritech as we move on. I enjoy meeting customers, learning about their business, and seeing it in context with our software, creating value for the customer and Maritech. I always look for the win-wins."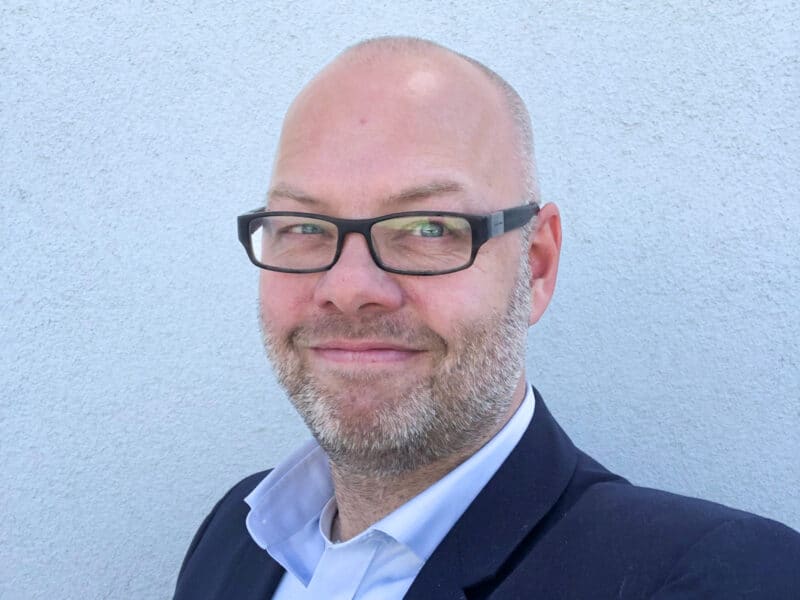 Had Maritech on his radar
"I have been a customer at Maritech (Timpex) in both Kuehne + Nagel and Easy2You, and after Maritech purchased Timpex in 2020 and became a global supplier of supply chain software, I started following them closer on social medias. I saw their vision, their brand – and combined with the growth potential I monitored the vacancies, and finally a position that I wanted to pursue came up, and here we are.
My first months have been great, from the first interview to onboarding and getting to know the people and products even better. Maritech is an employer that values their employees, knowing that if they take care of the staff, the staff will take care of the customers. Working at Maritech is fun, challenging and rewarding!"
"Roy is a great addition to our team" says VP Sales, Klas Vangen.
"He is adjusting very well to his new role and is a great guy to cooperate with. One of his important strengths is his highly valuable experience in operational logistics management, complimenting his current journey throughout the commercial side of logistics. This enables him to understand our customers´ needs and be a trusted advisor."
Team spirit and high ambitions
Having three kids between the ages of four and 16, all in various activities like football, handball and gymnastics, doesn't leave him much time to himself. However, Longva ensures he makes it to his weekly football matches. "When I get to the match, I feel my age, when I am playing in the match, I feel about 20 years younger, by the next day, well then I feel like I'm about 60," Longva reflects with a laugh. Supporting his longtime favourite team, Manchester United, football remains a big part of his life.
Team spirit and high ambitions is a common denominator between his love for Manchester United and Maritech. Longva says it is important to emphasize the path Maritech is on, as it is one of the most interesting software industries. "The people and the products are amazing, and the strategy is that we are always evolving, we will continue to create and develop, which in turn, keeps us interested and motivated. I'm really looking forward to the journey onwards," he says.
We are lucky to have you onboard, Roy!
Curious?
Great! Let us know!