Customer case: Termo Partner
– Real-time updates
"If it hadn't been for Maritech, we wouldn't be where we are today," says Rune Ommedal, CEO of Termo Partner AS.
Termo Partner is one of Norway's largest flower transporters and use our app Timpex Confirm + Timpex TMS. The last years they have been working extensively on digitization to save both time and cost.
160,000 assignments invoiced by New Year's.
"Together with Maritech, we have eliminated a significant number of manual processes and become much more efficient," says Ommedal.
"For example, we used to continue invoicing from the previous year well into spring, whereas now we complete everything at the beginning of January. For 2022, 160,000 transport assignments were processed automatically."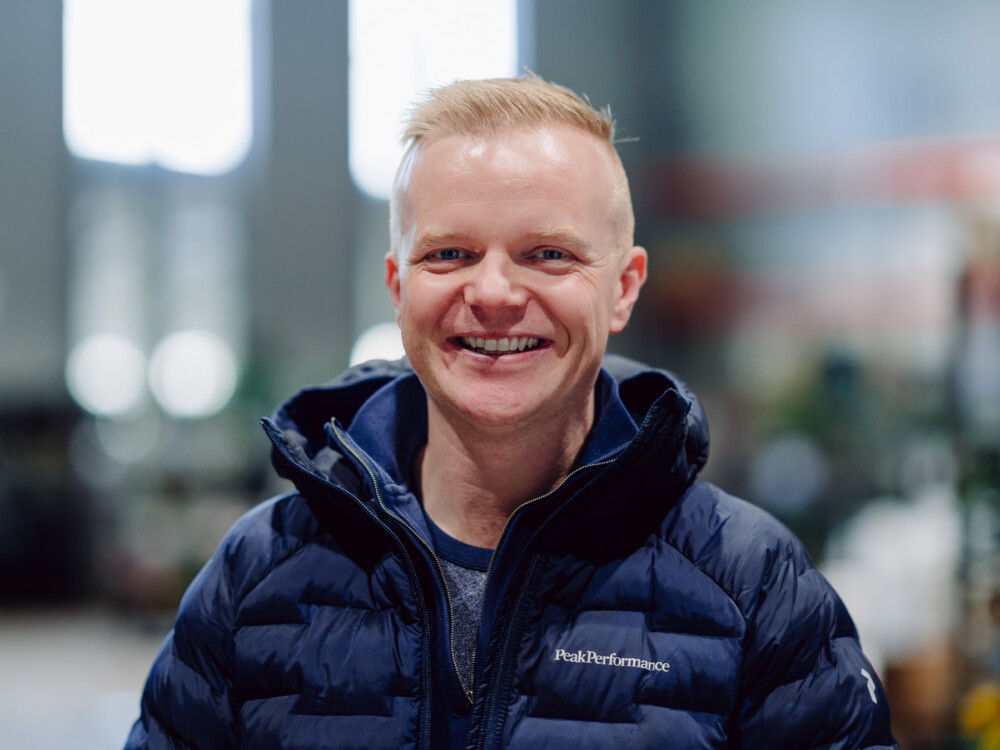 Moving into cloud with Maritech TMS
Currently, Termo Partner utilizes Timpex Confirm and Timpex TMS. Now they have also signed up for our brand new cloud solution Maritech TMS! The project is expected to start in the fall of 2024. "For us, this is a natural choice, and we are excited to get started. It will enable us to work even smarter, become more efficient, and it will also be reducing our CO2 footprint," says Ommedal.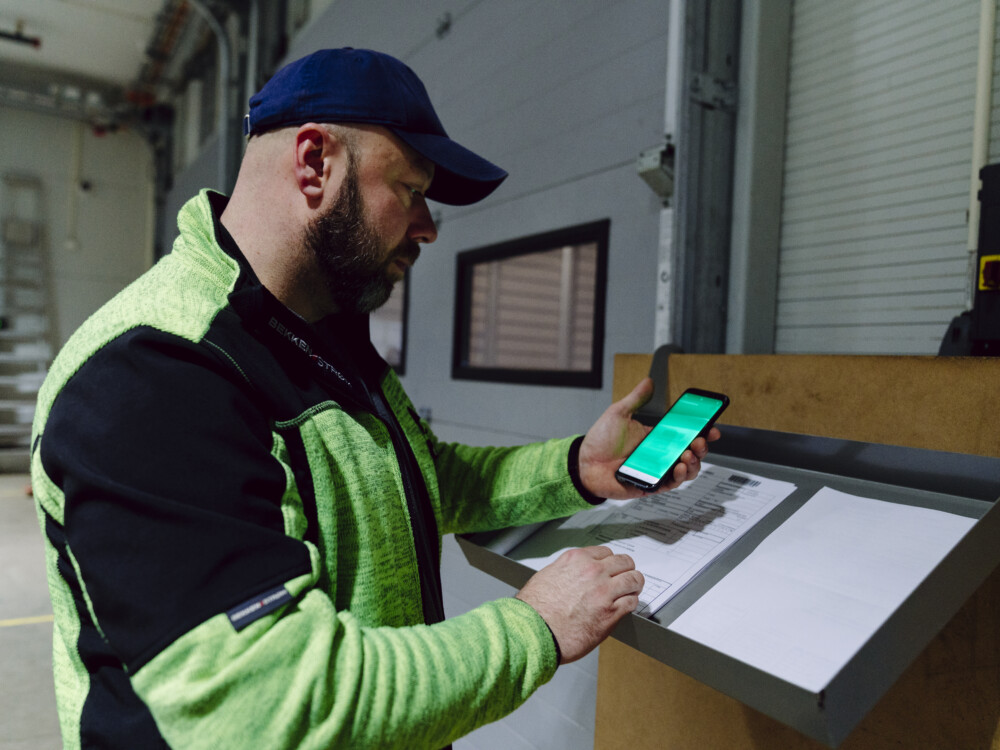 55 000 empty container assignments
Historically, the transportation industry has been characterized by large amounts of paperwork and manual processes
"Together with Maritech, we have focused on the digital journey of a transport mission, and it is this area that has been highly streamlined in recent years," says Ommedal.
He further explains: "The most important thing we have done relates to empty container returns – Termo Partner had 55,000 empty container assignments in 2022. There has been missing containers and a lot of paperwork for years, resulting in extra work and unnecessary additional costs. These assignments used to be written down on paper slips or consignment notes, and then manually recorded up to several weeks later. Now, everything is updated instantly as soon as it is entered into the app, while the driver is at the store. When the return of containers is entered into the app, the system is automatically updated with the balance showing how many containers each store owes. Everything is automatically updated in the container register."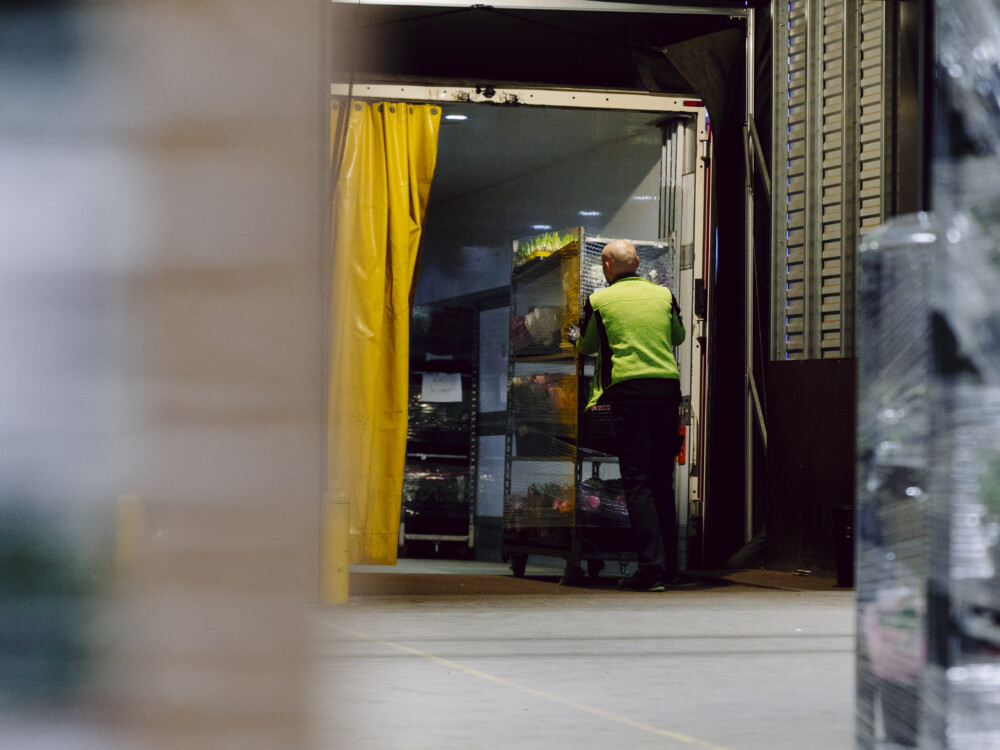 Bookingsystem in Timpex Confirm
"In Timpex Confirm we have also developed a booking system. We receive the assignments through EDI, where information about the sender and recipient of the goods, as well as all financial data, is included. When the driver scans the assignment during the trip, delivers it to the store, and then returns the empty goods mission back and arrives at the official sender, all the data is ready for invoicing. We invoice with a two-day delay, and everything is connected with the customer, making it an automatic accounting process," Ommedal continues.
"We have eliminated a tremendous number of manual processes; everything is seamless without employees needing to spend unnecessary time."
"Just think 3-4 years ago when people sat and manually entered everything, checked invoices, and recorded empty goods. It has been an enormous process of digitalization," he says.
"Operating as economically efficiently as possible, using the fewest kilometers to deliver flowers to the customer, also has an important environmental aspect where reducing the CO2 footprint and fuel consumption is something we have to work together to achieve."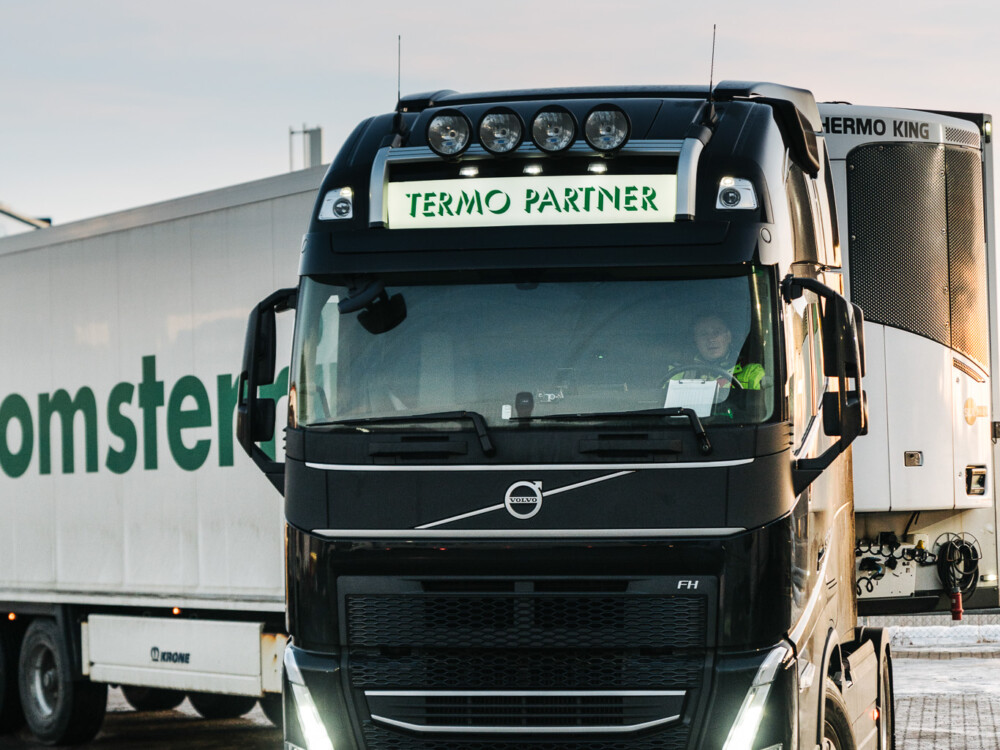 Not a regular customer-supplier relationship
"The great thing about our collaboration with Maritech is that it's not a typical customer-supplier relationship," says Ommedal. He emphasizes the dynamics of the collaboration and continues, "When we encounter different challenges in our daily operations, we challenge Maritech to find creative solutions – solutions they can also bring to other customers."
In conclusion, he says, "We really appreciate the collaboration we have had for several years now, and we want to further develop it in the years to come. We are confident that together with their creative team and our curious and talented team, we will discover even more opportunities in the future. Termo Partner wouldn't be where we are today without you, and what we have achieved together."
Want to know more? Give us a nod!