Nordlaks
Customer case – Maritech Purchase & Sales
We love working with Nordlaks, and we're thrilled that they 💙 Maritech Purchase & Sales.
"The solution has met our expectations. We are able to measure our performance in great detail and at all levels," says Eirik Nikolaisen, Chief Commercial Officer.
"This helps us make the right choices in the market and improve our earnings. Maritech Cloud also offers an architecture that provides excellent opportunities for integration with other systems. It is a reassurance for the future."
A smooth implementation process
"Nordlaks initiated a project in autumn 2022 to choose a new trading solution for salmon sales. Our old platform was not future-oriented, and we required new functionalities that would have necessitated significant further development," Nikolaisen continues.
"We conducted an evaluation of potential solutions in the market, and our choice ultimately fell on Maritech. The decision was relatively easy, as Maritech offered a modern architecture, solutions, and functionalities that perfectly aligned with our needs."
"The implementation process itself was impressively smooth and well-structured. Maritech had a clear implementation methodology and highly competent employees, which allowed us to go live in approximately 2.5 months."
From day one, it has been a pleasure to collaborate with you, Team Nordlaks! We are a proud partner and eagerly look forward to supporting your future growth!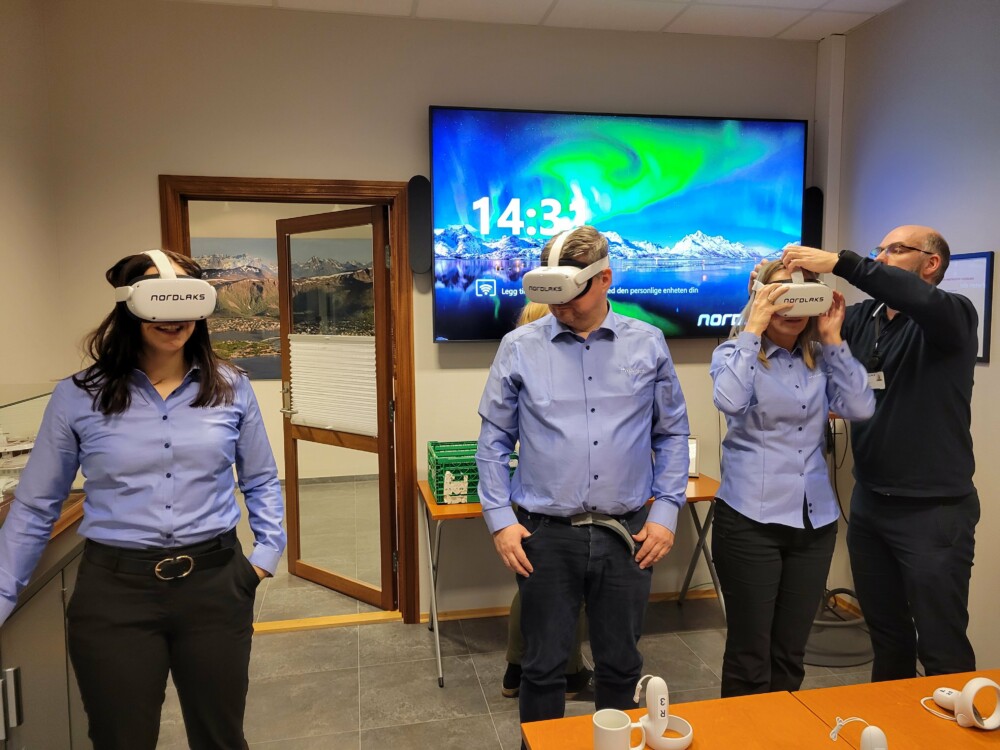 Hey!
Would you like to know how we can help you improve your margins and efficiency? Give us a wink!
About Nordlaks
For over 30 years, Nordlaks has been one of Norway's largest salmon producers, and today they are exporting fresh and frozen salmon + value-added products to more than 40 countries around the world.
Their focus is on continuously improving every step of the value chain. Through the development of new technology and innovative production methods, they create not only new solutions for their own business but also for the entire industry.
Nordlaks is dedicated to driving the industry forward and contributing to sustainable growth in Norwegian salmon production.