Salmon Evolution chose Maritech
Land-based farmer Salmon Evolution use our cloud software to handle all processes related to their seafood sales and inventory management.
A natural choice
In 2022, Salmon Evolution implemented Maritech Purchase & Sales, our leading cloud solution tailored for all processes related to seafood sales – inventory, invoicing, claims and more.
"Maritech was a natural choice for us," says Odd Frode Roaldsnes, CCO in Salmon Evolution. "We are cooperating closely with Vikenco, who will handle all packing and processing of our land-based salmon, and we target seamless integrations between our systems and their production, packing, and processing solutions. We believe in digitalization, and sharing the Maritech platform with Vikenco, will enable an efficient dataflow that will give us valuable insights about our high-quality land-based salmon, and how we continuously can improve product quality, and our Sales departments efficiency when we connect new trading- and documentation tools. "
"We believe that modern, secure, and user-friendly cloud solutions are essential to running our sales processes as smoothly as possible. As Maritech´s cloud platform is built specifically for the seafood value chain, and hosted in Microsoft Azure, we get the process support we need, combined with Microsoft scalable, state-of-the-art infrastructure and functionality. We know Maritech well, as a solid and competent partner and advisor."
About Salmon Evolution
Salmon Evolution is a land-based salmon farmer, listed on the Oslo Stock Exchange, established in 2017 to pursue salmon farming on land. The company´s first facility is under construction on the Norwegian west coast at Indre Harøy in Møre og Romsdal county. Salmon Evolution´s strategic location ensures that they can adopt the most suitable technology for farming fish on land, with unmatched access to fresh seawater, aquaculture competence, 100 % renewable energy, and an established infrastructure.
The first construction phase will provide an annual roundweight capacity of 9 000 tonnes of fish, rising to 36 000 tonnes on completion. The global expansion plan envisages a total output of about 70 000 annual tonnes. Phase 1 is scheduled to be completed in the fourth quarter of 2022.
In 2021, Salmon Evolution formed a close partnership with Dongwon South Korea's Dongwon Industries, one of the world's leading seafood companies, to build a fish farm on land in South Korea.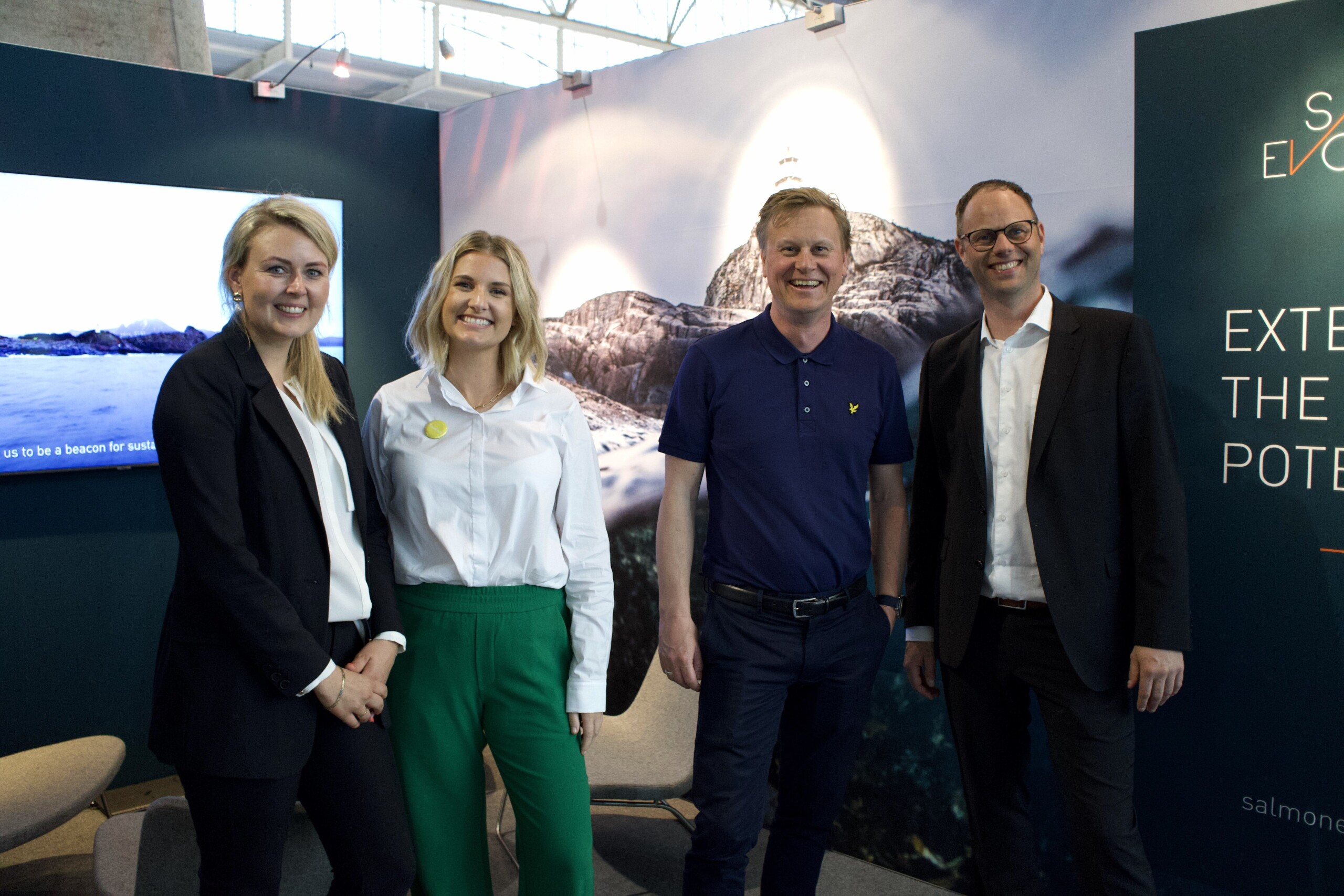 Extremely professional
"Salmon Evolution is a highly innovative company with a forward-leaning team, and we are very happy to have been chosen as one of their partners," says Klas Vangen, VP Sales, Maritech.
"They are extremely professional and easy to cooperate with, always focusing on finding optimal solutions. We share the same ambitions of being world-leading and unique within our segments while creating considerable value for our customers and owners. We are looking forward to our further cooperation and are proud that we get to take part in the Salmon Evolution journey."
Curious? Great, let us know!
Just fill out the form, and we will get back to you as soon as possible.