Konrad Olavsson joins Maritech Iceland
We are proud to present Konrad Olavsson as our new Sales & Service Manager in Reykjavik. With over 200 matches for Iceland's national team in handball and broad experience from the seafood industry, finance, innovation and marketing, we are sure that we have found the right man to grow Maritech in Iceland.
Winning together
– Success always comes from hard work. Winning is never the starting point, but it is a result of the effort you put in.
Konrad Olavsson has been used to hard work since he was young. After long days at school, he spent hours in the handball hall. As a 16-year-old he started on the Icelandic national handball team. Eventually, he played professional handball in Germany.
– Working hard and always doing the best lies in our culture – both in Norway and in Iceland. Handball is about building teams and winning together, and we have taken this mentality into the business world.
When he turned 30, he decided to end his handball career in Germany. He moved back to Iceland, educated within business and finance, and worked as a Marketing Manager at Marel before moving to Norway.
– I took my family with me and worked for Marel in Norway. I also worked a few years in the finance business before we moved back to Iceland in 2013, and later became CEO of Maris.
He worked in Maris until the fall of 2020. In addition to his new role in Maritech, Konrad is currently pursuing a Master's Degree in Innovation and Business Management.
Innovative seafood companies
Konrad says he is looking forward to becoming even better acquainted with the Icelandic seafood industry, which he describes is very advanced technologically.
– The Icelandic seafood industry is innovative and at the forefront when it comes to adopting new technology. This suits Maritech very well. We are leading when it comes to software development, and an important advantage of Maritech is that we have solutions for the entire value chain, not just parts of it.
Konrad is an Icelandic Norwegian, born and raised in Iceland with his Norwegian parents. He has spent a lot of time in Norway visiting his family.
– I am extremely happy that I am given the opportunity to give Maritech a proper foothold in Iceland. It is an advance to have a strong connection to Norway, and it gives me insight to know both languages ​​and understand both countries from the inside, says Konrad.
– A very good feeling!
He also believes that his varied background is beneficial to include in the new role.
– Maritech works throughout the value chain, and it requires knowledge of the processes for seafood, but also of the financial parts and the market. The broad background will be useful to both me and Maritech. They grow quickly and are pioneers in their field. This mentality suits me very well.
– We are delighted that Konrad chose to join Team Maritech! His varied and solid background and his large network makes us confident that Iceland and the seafood customers in Iceland are in the best hands, says CEO Odd Arne Kristengård in Maritech.
Konrad is settled in at Maritech´s new office at the Iceland Ocean Cluster at the port of Reykjavik.
– I have a very good feeling about this! And my gut feeling rarely fails, Konrad smiles.
Finally: It's the European Championship final; Iceland against Norway. Who are you cheering for?- I cannot really lose. It is guaranteed a victory, laughs Konrad.
Would you like to talk to Konrad? We know he would love to hear from you! Send him a message.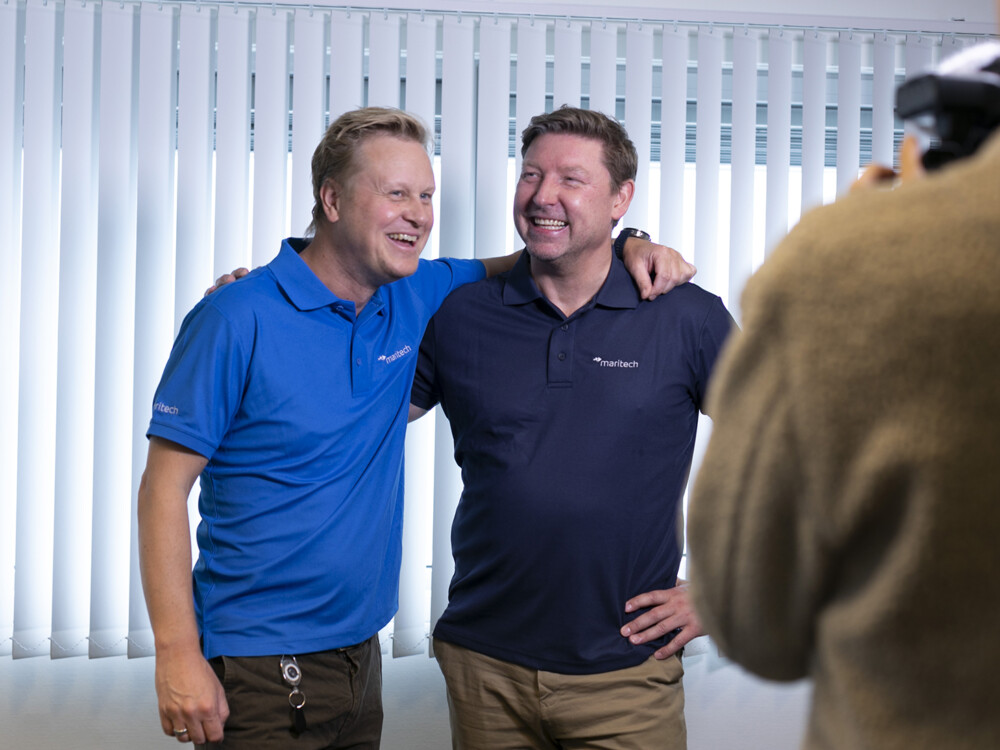 Are you curious?
We would love to talk to you