Meet our new west-coast consultant!
Amy Terrell received her first ever paycheck while working in the seafood industry
Now she has come full circle – from seafood to tech, and now to seafood tech!
The road to Maritech
Her experience spans from being a front line seafood worker, via aircraft vessel interior management at Boeing, to implementing extensive ERP systems for Microsoft and SAP.
No wonder we are happy to introduce Amy as our new Senior Consultant!
Along the west coast of the North American continent lays a town called Bellingham. Located in Washington, USA, perfectly placed between Seattle and Vancouver, this coastal city has ferries to Alaska, snow-capped volcanic ski hills and world-class breweries. This is where you will find Maritech's newest North American employee, Amy Terrell, starting her day by getting her two boys out the door, with a vanilla latte in hand.
First seafood job in Alaska
Amy has experienced the seafood industry from several different perspectives. While fishing with her two boys and husband is now a part of her leisure life, she watched and even joined her father, a commercial fisherman, hard at work in her early years. Amy learned the ins and the outs and recalls earning her first ever paycheck from a company in the seafood industry.
San Juan Seafoods, now a part of Trident Seafoods, was Amy's first look at the industry and all it had to offer. While completing her degree with a focus on finance at the University of Washington, Amy would find herself in Alaska during her summer months. "I think I still suffer a little bit from carpal tunnel," Amy laughs and continues, "I did everything from cleaning, and gutting, to grading, eventually becoming a dock person. Everything except heading, I wasn't trusted with a knife."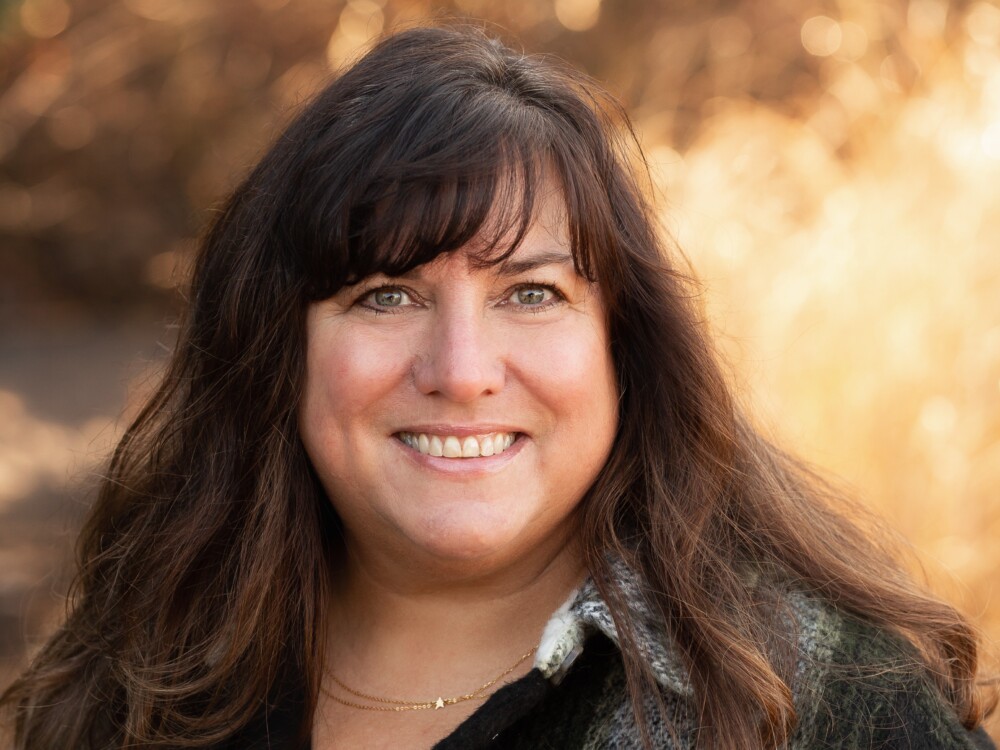 Boeing, Microsoft and SAP
Amy finished up school and landed a job at Boeing, where she focused on the interior organization of aircraft vessels. The company sent her back to school to complete her Master of Business Administration, where she focused on Project Management. It was after that when Amy would find herself at Microsoft. For roughly 10 years, during the 1990s, a period of major advancement on the way society used and relied on technology, Amy made her mark. She grew her extensive knowledge on Enterprise Resource Planning (ERP) systems and was a part of the project team responsible for incorporating and flourishing the Microsoft and SAP partnership.
"As a production planner at Microsoft, I got to work with some really cool sectors of the company. I managed the Japan, Taiwan, and Korea divisions, where we handled their localized software. And, as we phased out of all that, I was presented with the opportunity to be a part of the team that implemented SAP, which ultimately replaced all of the old legacy systems that were being used," explains Amy.
Solving puzzles became a passion
Amy's experience throughout her career has provided a perfect mold for her position here at Maritech. With family roots in the seafood industry and working on the front line to extensive eCommerce and backend experience, Amy understands obstacles and challenges that many businesses grapple with. More specifically, businesses in the seafood industry.
"I really do understand the struggle that many businesses are faced with because I have been through it. I absolutely love the concept of solving puzzles, and as a consultant at Maritech I get to do just that. I am presented with the opportunity to discover how clients run their business and how our solutions can be configured to fit those needs. It's exciting stuff, and it's always so rewarding knowing that I'm helping businesses practice a more proficient and effective experience," says Amy.
Curious to know more?
We'd love to hear from you!
The Maritech way
More importantly, Maritech feels like home for Amy because of the environment she works in. Experience mixed with drive, passion, and kindness.
"I've always strived for a kind working environment. As I've maneuvered through my career in seafood and technology, I've realized that kindness, compassion and respect create the best types of professional relationships. I think those traits go a long way and it's easy to do when you work in an environment like Maritech. Everyone here is just very kind, and truly encourage and value discovery," smiles Amy.
Amy has come full circle since she accompanied her father on fishing trips. She combines the experiences of her career and love for seafood, making her an exceptional addition to the team. Amy utilizes her knowledge to become a driving force for our organization, facilitating face to face interactions and becoming a beacon of comfort for our west coast-based clients.
Welcome Amy, we couldn't be more excited to have you on our team!