Strong growth for IoT in Maritech
Over 138,000 sensors are now connected to our LINSiGHT IoT platform, and the team who are working on further development, operations, and implementation is bigger and stronger than ever before.
Interdiciplinary expertise
Maritech took over LINSiGHT as part of the Lillebakk acquisition in 2020, and our cross-functional IoT team has been growing continuously since the two companies were integrated.
In addition to the permanent core team in charge of the platform, there are now more resource persons from other parts of Maritech who bring interdisciplinary expertise into the group and contribute as needed. One of them is Data Engineer Luiza Oancea from the Data Science department in Maritech.
"LINSiGHT + Maritech = true synergy. This collaborative effort is a very good combination that benefits everyone," says Luiza, who has worked at Maritech since 2016. With a Bachelor's degree in Economic Cybernetics and a Master's degree in Logistics, she combines technical skills with great business understanding.
"Maritech has gained valuable expertise, especially within IIoT (Industrial IoT) and automation – as well as a very good, flexible, and user-friendly platform with a wide range of applications. The team that joined us from Lillebakk has become bigger and even more solid by having received many new backend development resources, which both strengthens the development and support/operation and also the administrative team.
"Together we can create innovation at a high level. An example is within Smart seafood Production, where the combination of business data and IoT data together provide much more detailed production control," says Oancea.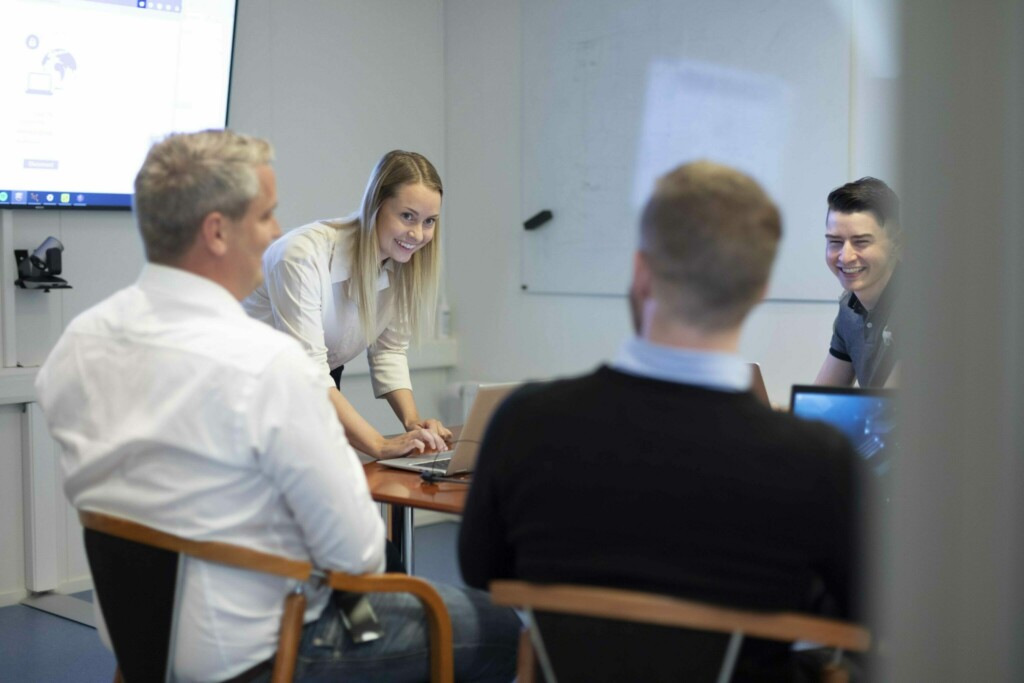 Valuable Azure competence
Two of last year's additions to the team are system developers Johanne Tungehaug (image) and Anders Nygård. Both have broad development and operational experience from previous jobs.
Anders works with backend architecture for message flow and development of microservices, as well as looking at how the LINSiGHT platform can develop further in the future.
"Maritech has in recent years put a lot of effort into establishing and developing the DigitalSeafood™ cloud platform, which is built in Microsoft Azure. Through DigitalSeafood™, we deliver world-leading SaaS solutions (Software as a Service) to the international market. We are now benefiting from the experience of this work in the further development of LINSiGHT, and are also working to integrate LINSiGHT as part of the core suite. When it comes to development resources, we are also far stronger together than separately. In Maritech, for example, we have access to our own designers and front-end/backend teams, whereas in the past it was much the same resources that made the whole product development," says Anders.
Optimizing production with IoT
Johanne Tungehaug holds a bachelor's degree in Digital Business Development from NTNU in Trondheim and has followed Microsoft University's education program within the Azure Cloud Platform. After working for a time as a SecOps consultant in Syscom, she started in Lillebakk and joined Maritech in the summer of 2020. Here she works with the operation and further development of LINSiGHT, in close cooperation with customers and partners.
"LINSiGHT consists of several products that are closely tied, and my tasks fall within the vast majority of them. My responsibility is mainly LINSiGHT.hmi, which is the graphical interface where data is presented and visualized. It is used as a working and monitoring tool, and provides a total overview of machinery and equipment. In projects, my tasks also end up within LINSiGHT.connect, which is the part of LINSiGHT where we collect data from the customer's facilities so that we can communicate with equipment, LINSiGHT.alarm where alarm notification is set up to the customer by SMS, email or upon dial-up, and LINSiGHT.forms which is a form module for digital checklists."
Johanne explains that there is always a lot going on, and always something interesting to look at. "We have several exciting ongoing projects, for example at Vikenco's new factory at Aukra. It is a state-of-the-art facility, where sensory means that you have full control and real-time data on all operating statuses, can optimize production and receive notifications if something requires manual follow-up. This project is a good example of how we work closely with the rest of Maritech and together create solutions that give our customers added value. Here I see great potential going forward," says Tungehaug.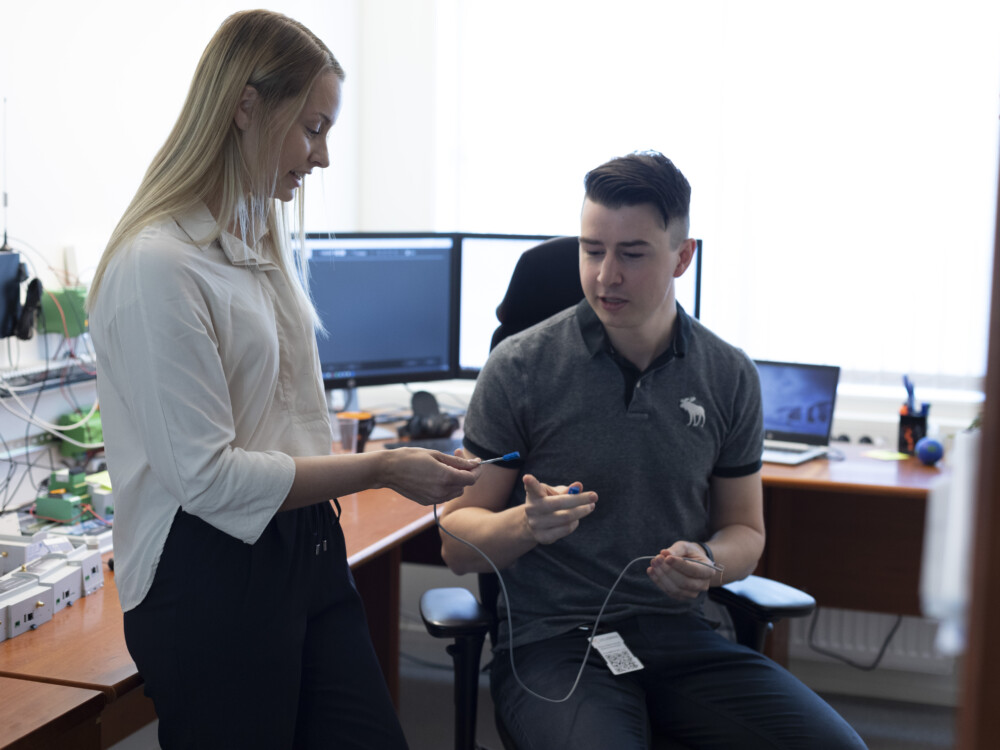 Are you curious?
We would love to talk to you