Icelandic land-based farmer Matorka chose Maritech
We are happy to announce our new partnership with Icelandic land-based farmer Matorka.
Matorka is a premium-quality producer of arctic char for the global market. Located in Grindavik, Iceland, they are using geothermal energy and 200 000 year-old lava beds providing constant temperature, and natural filtration of the water in their tanks.
Matorka will now implement our cloud software Maritech Purchase & Sales in combination with Maritech Packing, integrated with dk Business Solutions. Maritech Purchase & Sales is a complete cloud-based business system tailored for handling sales, imports/exports, inventory management, invoicing, claims and all other processes related to seafood trade.
The project is scheduled to start as soon as possible. Matorka is one out of two new Maritech Cloud customers signed during Seafood Expo Global/Seafood Processing Global in Barcelona last week.
"We are very pleased that Matorka chose Maritech," says Konrad Olavsson, Sales and Service Manager, Maritech Iceland.
"They are an innovative, highly quality-focused company producing premium products, sustainably farmed. We are looking forward to supporting their future growth!"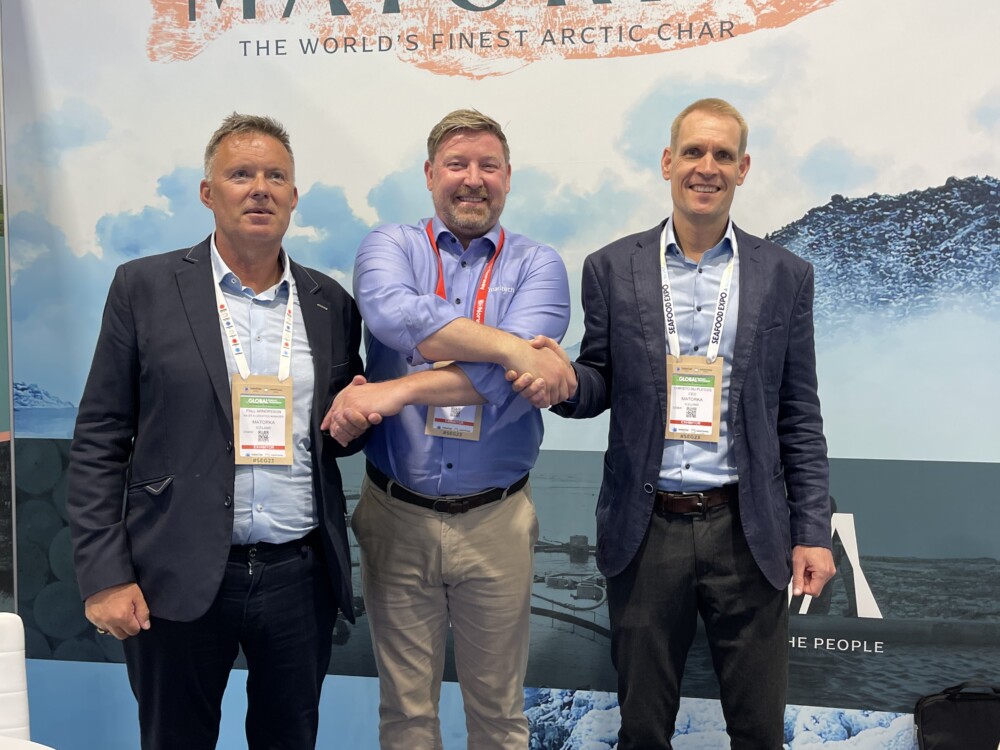 About Matorka
Land-Based Aquaculture company Matorka is farming sustainably raised Arctic char for world markets. The company is vertically integrated from egg to fillet export, and harvest-to-order to ensure that the fish arrive as fresh as possible. The name Matorka is a combination of the Icelandic words "mat", which means food, and "orka", which means energy—food energy. A natural choice, as the company is transforming Iceland's geothermal energy and clean water into the perfect habitat to grow premium quality, sustainably farmed fish.
Curious? We would love to hear from you!