Ready, set, go – Iceland!
Less than a year after we established Maritech Iceland, we are now looking forward to hiring more people here.
"We have been very well received," says Sales Manager Konrad Olavsson.
Since May 2021, Konrad has been leading Maritech Iceland, located at Iceland Ocean Cluster in Reykjavik.
For many, he is well-known as an experienced veteran of the seafood industry, as well as a (former) professional handball player, as an Olympian, and at the national team level.
Short response time
"We already have established a strong presence and have received a lot of attention here in Iceland. We experience that many Icelandic seafood companies now are ready to take their next step with regards to digitalization, and are now in close dialogue with most of the seafood industry," he says. .
"Many people have known about Maritech for decades, and the general response is they find it very positive that we are now really investing here. And when we are geographically present, we have a short response time and can quickly assist if something should occur. This is crucial, especially in land-based farming."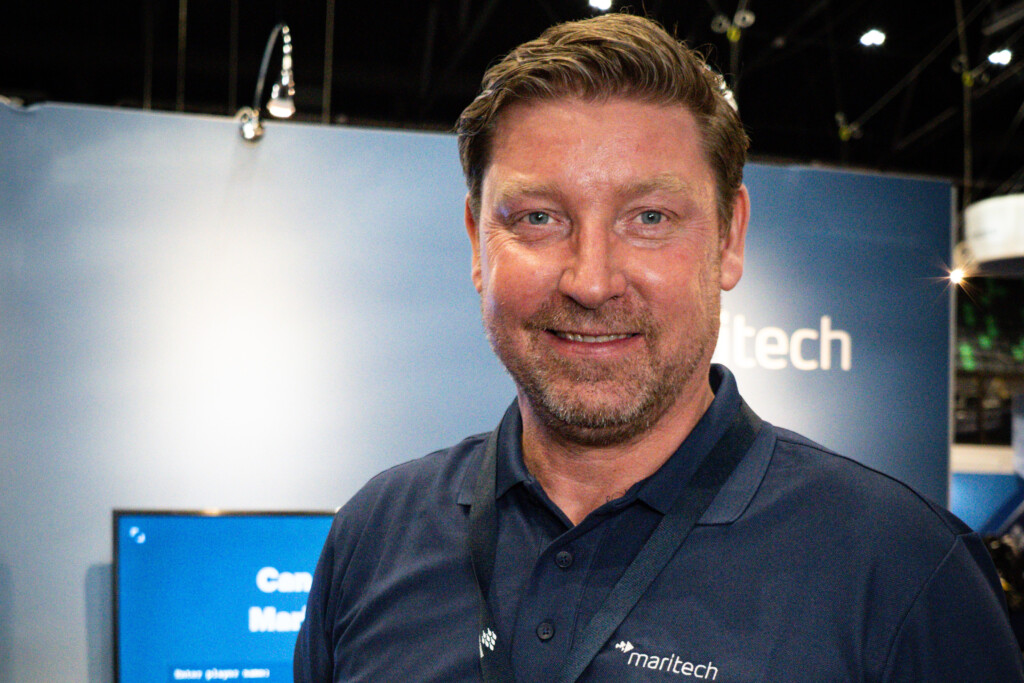 "Icelandic seafood companies were at the forefront of early digitalization and have a tradition of being far ahead of the curve. At the same time, it is now several years since many of the early solutions were adopted. There is now a lot to gain from updating digital infrastructure and adopting new technology and cloud solutions. Today, there are also fewer and larger companies than before – with more locations, spread around Iceland and internationally. This means that one must operate in a different way. We find that many now want to take the next step in digitalization and use modern cloud solutions to operate even more profitably and efficiently in an international context."
Aquaculture infrastructure
There are great benefits with integrated systems that can provide seamless operations and communications across the entire business spectrum – internally within the company and with other players in the value chain.
"When it comes to farming, the situation is different from the fishery companies, since the industry is so young here in Iceland. As the number of salmon farmers grows rapidly, and they are also steadily increasing in size, a lot of work is now being done to put in place all the infrastructure, processes, and technology needed to support the industry. Massive international investments are being made, especially from Norway. This gives Maritech a unique opportunity to be a total supplier of digital infrastructure to the Icelandic aquaculture industry, for example with IoT and systems for buying and selling seafood."
Backed by a global team
The Maritech Iceland team is about to grow, and we are now looking for software specialists and technical specialists.
"We look forward to this," says Konrad, "And we can promise that these are exciting roles. Here you get to take part in a journey where both we and our customers are developing and have high ambitions. I can really recommend working at Maritech. It's a great culture and group of people – now we've become almost 120 people in 6 countries. We collaborate a lot across the borders, so you always have a solid team behind you with a wide range of expertise and experience.
Give us a nudge if you are curious, or you know someone who can fit in with us. We are primarily looking for someone who has experience with seafood processes, but that is not an absolute requirement."
Konrad also encourages others who are interested to get in touch.
"There is a need for more people and maybe in the long term we can establish a developer team up here as well," he concludes. "That would be nice!"
Are you curious?
We would love to talk to you.